hilditch auctions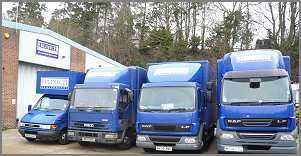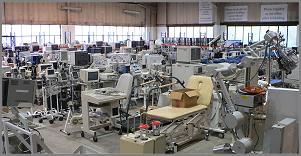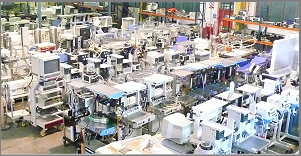 The Hilditch Group offers a comprehensive range of services from Auctions to Private Treaty Sales of medical equipment, plant & machinery and catering equipment.
We also offer Site Clearances, Haulage, Recycling, Medical Engineering Services and Direct Purchasing.

Site Clearances - we specialise in the clearance of large institutions such as schools, hospitals and factories. We also purchase equipment. We have cleared a large number of hospitals, both for the NHS and private healthcare groups. We have also purchased large quantities of "B" stock from companies such as Electrolux, Oneida and other manufacturers.
When carrying out a large clearance, we provide skips and expertise to clear the unsaleable items and will organise the sale of assets on site, often resulting in the client offsetting all their disposal costs from the sale of surplus equipment, and usually in the client receiving a substantial cheque.
The Hilditch Group Ltd is dedicated to selling assets on behalf of a range of clients. The Medical division was established in 1992 specifically to offer a service to the Health Sector and currently over 80% of all acute NHS Trusts plus many in the private sector, use us on a regular basis to sell medical assets. We hold a medical equipment sale once a month at our Malmesbury saleroom; the only regular medical equipment auction in the UK. As well as regular sales in Malmesbury, we also hold On-Line sales via this website and sales on site anywhere in the country.
The company was founded in 1990 by Mike and Nicky Hilditch. Nicky is a qualified radiotherapy radiographer and Mike and Nicky have worked as a team for over 25 years, managing a number of auction departments across the UK.
Mike Hilditch has been auctioneering for 30 years (starting at an unbelievably young age!) and in that time he has sold almost everything conceivable from livestock through to heavy industrial machinery.
The Hilditch Group reflects this breadth of experience by also offering a complete and extensive service, selling all types of commercial, industrial and general chattels. Hilditch hold the largest catering equipment auction in the country and sell equipment on behalf of many major manufacturers.

NDA Divisions;

NDA Corporate: Hilditch Auctions cover the South West & Wales for the NDA Corporate division

NDA Banking: Hilditch Auctions cover the South West & Wales for the NDA Banking division

NDA Finance: Hilditch Auctions cover the South West & Wales for the NDA Finance division

NDA Insolvency: Hilditch Auctions cover the South West & Wales for the NDA Insolvency division

NDA Medical: Hilditch Auctions head up the NDA Medical division covering the whole of the UK

NDA Plant & Machinery: Hilditch Auctions cover the South West & Wales for the NDA Plant & Machinery division